Breaking News & Updates
The Water Is Coming Back – Slowly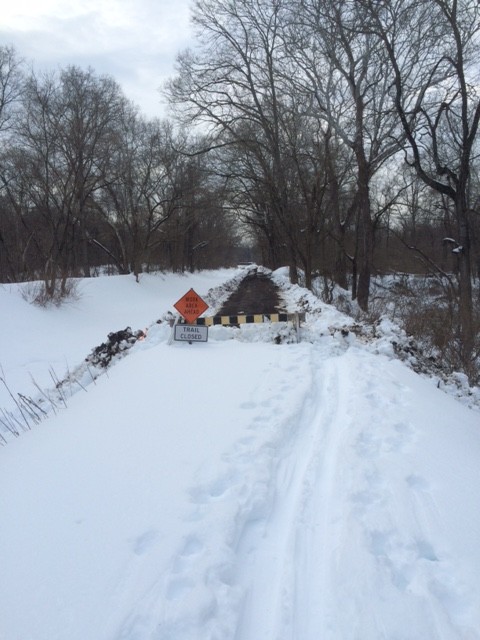 January 27, 2016
Bi-State Construction has completed work within the Canal prism at the High Falls Creek Culvert site and water is slowly being reintroduced.   The Park's plan is to slowly refill the Upper Black Eddy section of the  Canal between the Indian Rock Inn and the waste weir at Lodi by the Park office.   The rewatering will continue south as soon as the Park staff can complete a relatively small project in Uhlerstown.
National Park Service Offers Assistance in Odette's Redevelopment Discussion
January 26, 2016
Delaware Canal State Park Manager Rick Dalton received a letter from the National Park Service offering support in discussions regarding the redevelopment of the Odette's Restaurant site, an 18th century stone tavern which is a contributing property within the Delaware Canal National Historic Landmark District.
As one Friends of the Delaware Canal board member said, "This letter restores my faith in government."
Bonnie J. Halda, chief of preservation assistance, writes, "The proposed redevelopment of the Odette's site has changed over time and has become progressively more threatening to the Odette's building itself as well as the Canal in general. There are three major aspects to the project that are problematic. …"
To read the entire letter, please open the PDF document.
High Falls Creek Culvert Clay Lining Underway
January 21, 2016
Bi-State Construction is in the process of re-lining the Canal prism with clay.  The clay makes the prism watertight.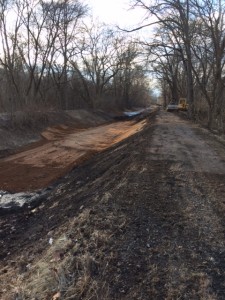 High Falls Creek Culvert Site Restoration
January 19, 2016
Bi-State Construction is in the process of reestablishing the towpath trail at the High Falls Creek Culvert construction site.   Clay will be used to line the prism, and then the project should be essentially complete.  Knock on wood, please.
High Falls Creek Culvert Project Nears Completion
January 15, 2016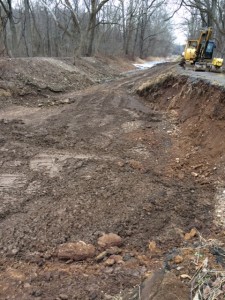 The culvert is now back underground where it should be, and the Canal prism is reappearing.
Fallen Tree Closes Section of Towpath
January 5, 2016
A huge tree fell across the Canal and towpath north of Trauger's Farm Market. It is too large for the Park staff to handle, so a tree service will have to be called in. For the time being, the towpath is officially closed between Trauger's and Durham Lock.
Grouting Underway at High Falls Creek Culvert
December 31, 2015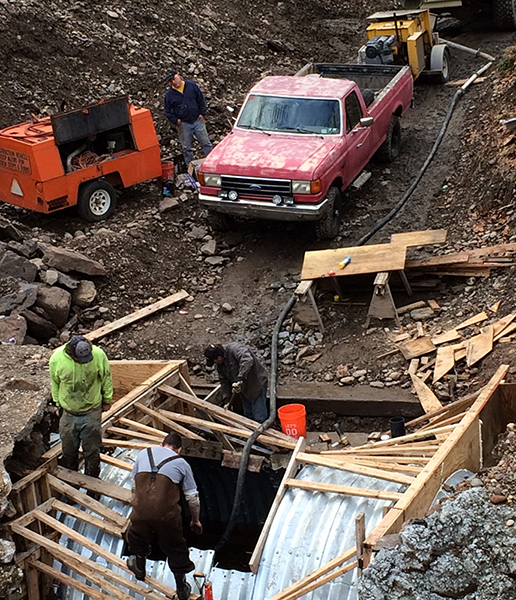 Grouting is well underway at the High Falls Creek culvert.
Almost Connected
December 21, 2015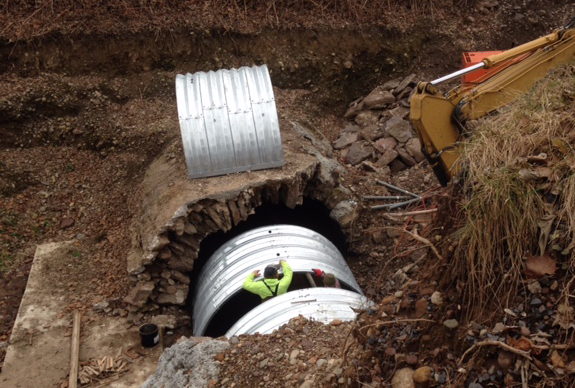 New sleeves for the High Creek Falls culvert are almost connected!
Water Line Halts Culvert Work in Bristol Township
December 9, 2015
Work on the Airport Road culvert replacement in Bristol Township has been halted due to the discovery of a water line, which must be relocated. The permitting process and other details might delay the work for one to three months.