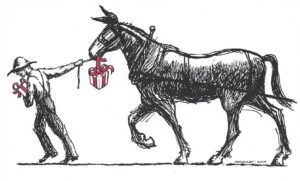 FODC Shameless Commerce Shop
Choose from our selection of tastefully branded merchandise, just in time for the holiday season.
Prices range from $5.00 to $25.00.
Car Magnet – $ 5.00
FODC 40th Anniversary Pins – $5.00
Large Tote Bags  –  $10.
Dennis Gerhart Illustrated Pen and Ink Notecards  – Six different designs – $10.00
Baseball Hat – Embroidered  –  $25.00
Gray T-Shirt imprinted on front and back (specify size Adult  XL, L, M, and S)  – $25.00
FODC Gift Membership – $50.00 – $500.00
A membership to the Friends would make a great gift as well and you can order online!
Give us a call at 215-860-2021 or email us at friends@fodc.org and get your holiday shopping done today!
If you are in New Hope, you can also stop by our Pop-Up Holiday Store to find the perfect gift.