Coming Events
To receive notices of upcoming Pop-Up Walks along the Canal, drop us an email at friends@fodc.org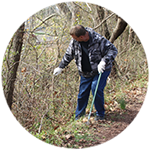 Saturday, April 10, 2021
Help give the Delaware Canal its annual spring cleaning on April 10 or anytime that month. Individual and family group clean-ups are the way to do it this year.
Learn More…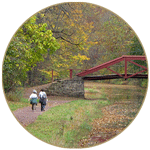 Sunday, April 18, 2021
Come for a 2-mile roundtrip walk in the midst of spring. Dancing daffodils, historic places, and a discovery.
Learn More…