The Towpath Trail
This map illustrates the 58.89-mile-long towpath trail.
At the south end of New Hope, you may need help navigating the path between South Main Street and where the trail picks up again just south of the former Odette's restaurant and Lock 8. Whether you are traveling north or south, these two videos illustrate the route to take.
Click here for a larger view of the towpath trail map in PDF format.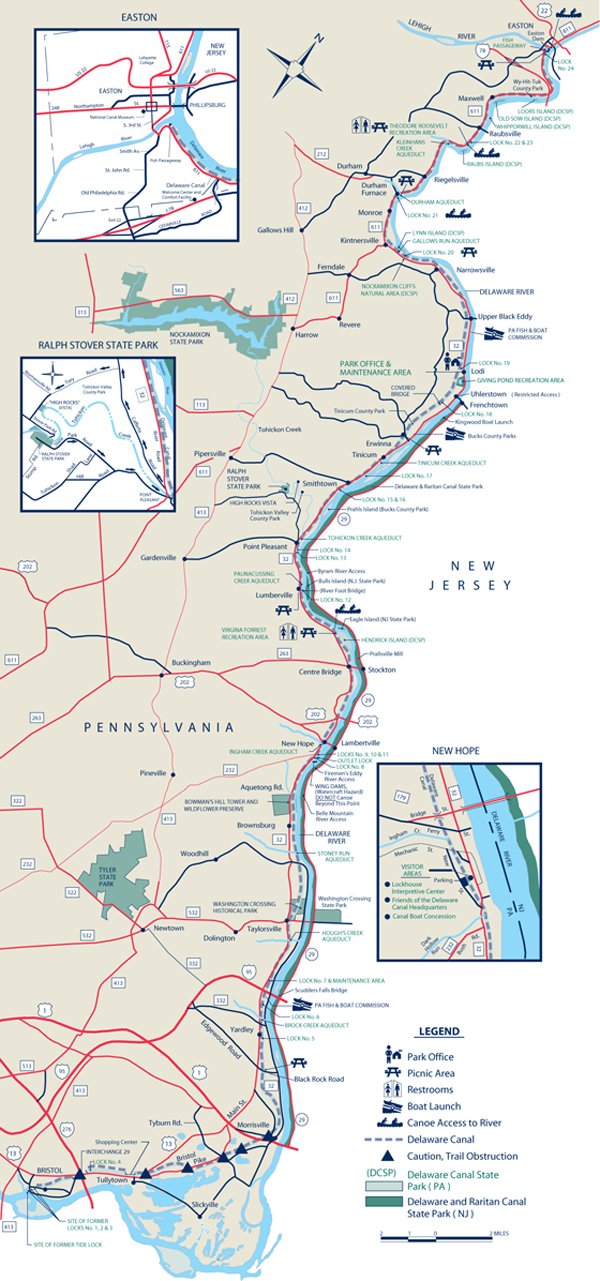 Save