A Link to the Canal's Past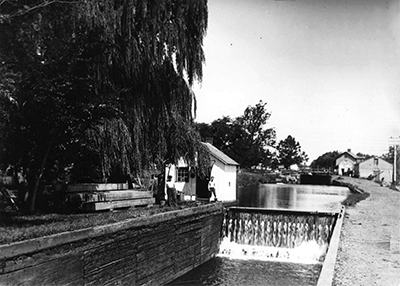 Films of the Delaware Canal during the first half of the 20th century and interviews with men and women who worked on the Canal are available thanks to the efforts of the Solebury Township Historical Society and the cooperation of the National Canal Museum in Easton.
Two members of the Society, who are also dedicated members of the Friends of the Delaware Canal, collaborated with the National Canal Museum to preserve the Museum's cassette and film collection.
Robert McEwan, Society Vice President and archivist, and Elizabeth Carrick, the Society's web consultant, have devoted a tremendous number of hours to evaluating the collection and publishing the best video and oral histories on the Solebury Township Historical Society website.
So, if you've wondered what the Delaware Canal was like when mule teams pulled coal-laden boats to market, you can now find out – just click below to view and listen on the Society's website:
Save
Save
Save
Save
Save
Save
Save