Try Piecing Together Our Canal Jigsaw Puzzle
Need some diversion? Try piecing together this online Delaware Canal jigsaw puzzle.
This week's puzzle, the last of the summertime series, features a Red Fox crossing the icy canal in Riegelsville. You can choose the number of puzzle pieces, so the extent of the challenge is up to you. Have fun and watch for the upcoming Jigsaw Puzzles Archive.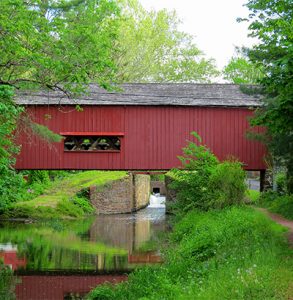 Support Puzzles and the Canal
Love these jigsaw puzzles and the Delaware Canal? You can support both with a donation!
Thanks to your contributions, we're building an archive and all 10 of the summertime puzzles will be ready to piece together whenever you wish. So far, our appeal has only brought in enough funds to develop the collection of existing puzzles. If you would like new puzzles added in the future, please click on the Donate button to help fund the addition of more puzzles.
Photo by Carole Mebus