Never Forgotten – 9-11 Memorial Benches, A Lasting Tribute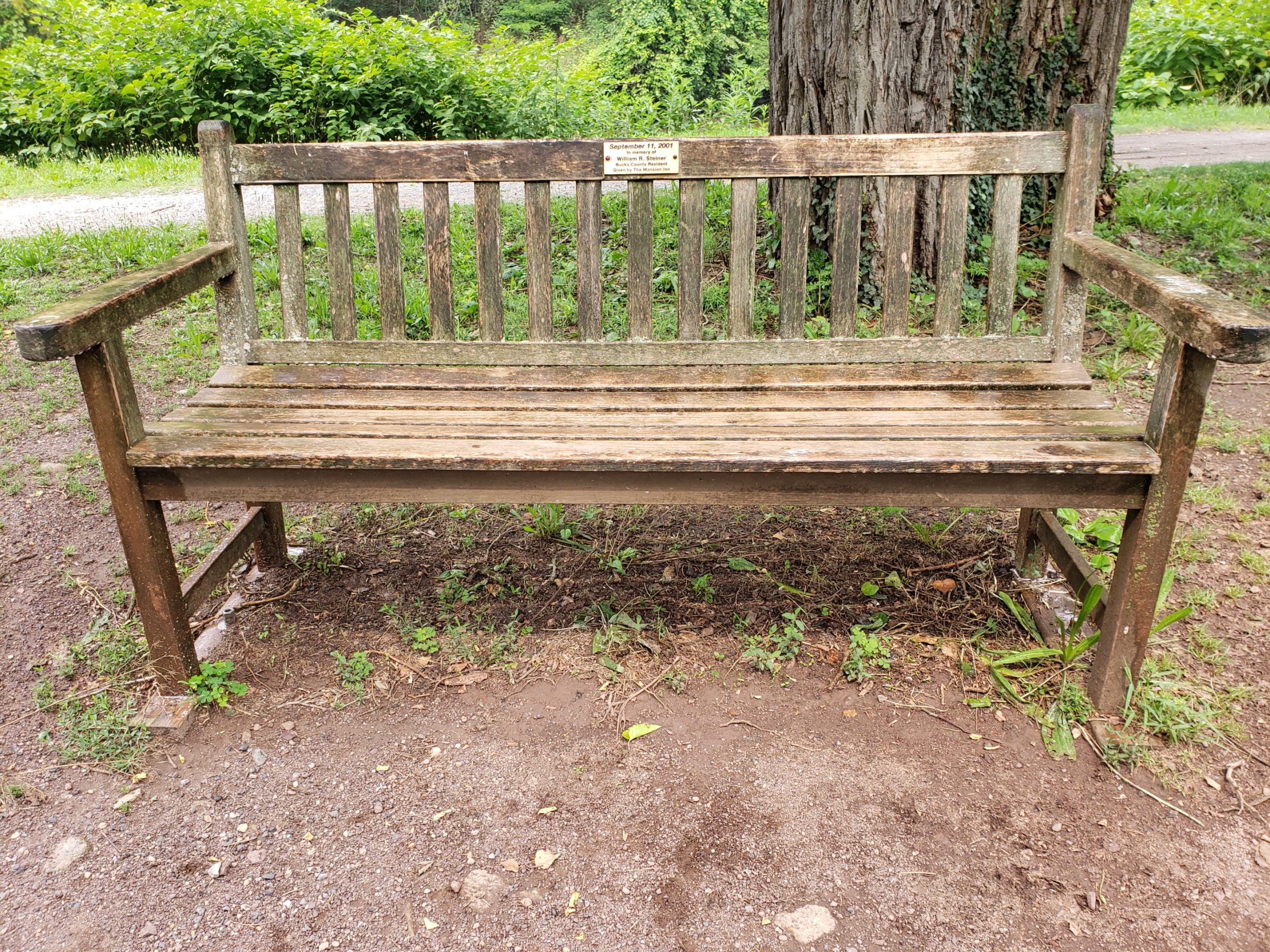 After the terrorist attacks on the World Trade Center on September 11, 2001, when so many people lost their lives, including some of our Bucks County neighbors, the Friends committed to remembering these victims with a fitting tribute, not just a plaque or a marker, but something that could enhance the towpath while honoring the victims.
The vision—place seventeen plantation teak benches along the length of the Canal towpath.
Each bench has a bronze plaque showing the name of one of the victims who called Bucks County home. The benches would commemorate their lives and provide spots for Park visitors to rest, reflect, and enjoy the wonders of nature. They would be reminders of the importance of memories and hope.
The Delaware Canal State Park is a place full of memories and hope —memories of America's past and hope for the future of a scenic waterway that thousands of people enjoy. Its beauty, historical significance, and enduring nature make the Delaware Canal a fitting site for a special memorial.
We promised never to forget these lives. So, in 2004, the Friends implemented their vision and purchased and installed 17 teak benches, each with a memorial plaque honoring a fallen neighbor. We chose high-profile locations along the towpath that are easily accessed by the public.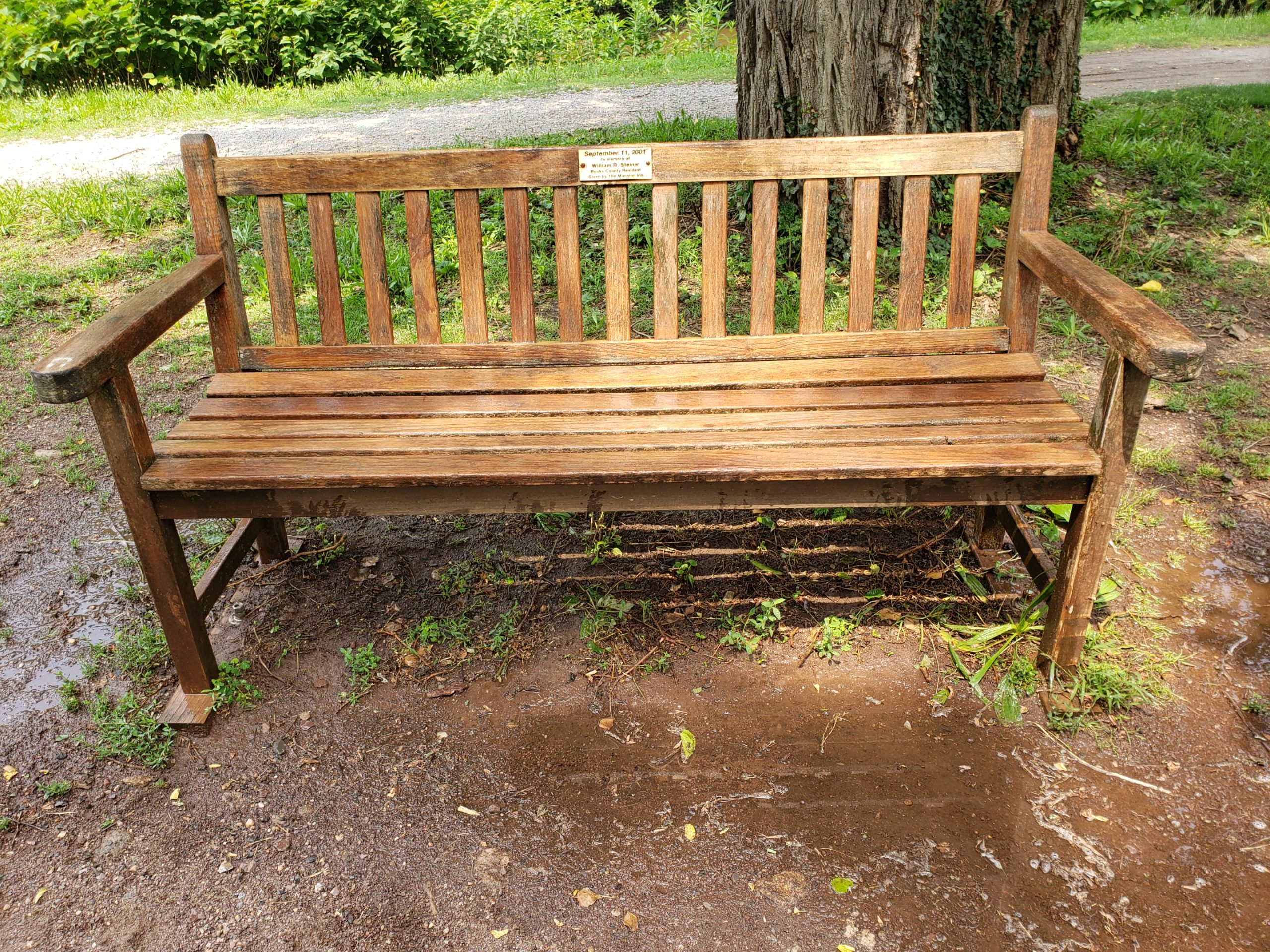 But installing these benches was only the first step in our commitment. Wood, even teak, needs to be maintained and preserved. And some benches must also be replaced when lost to flood, decay, or vandalism. The Friends recently updated the 911 bench policy to help guarantee these tributes in perpetuity. At least once a year, all of the benches will be inspected by volunteers or board members to assess the condition and placement of each bench.
This assessment will be used to determine if the existing benches are in need of repair or replacement. The Friends will pay for these costs which may require occasional fund-raising support.
Several Board members and Canal Action Team volunteers have already been busy with upkeep and maintenance this year. Lichen seems particularly fond of these teak benches; it takes some elbow grease to clean and restore them.
Several benches were beyond repair. Unfortunately, there are few sources for the bench style we use, so replacing them has been slow. Top it off with COVID-related material delays, which created a backlog of orders. Thankfully, the manufacturer caught up on production, and three new benches will be installed this fall.
The Friends and our members understand the importance of community and honoring the legacy and lives of our those lost. We want to thank the dedicated people who created a lasting tribute to the 911 victims with their donations and hard work.