THE FRIENDS OF THE DELAWARE CANAL WANT TO SHARE A STORY WITH YOU…
Welcome to Smithtown and Locks 15-16
You are here (see red dot on map).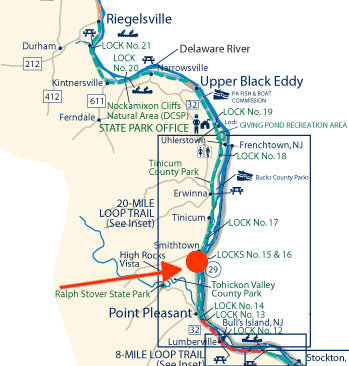 "Send Me Your Very Best"
In 1754, Joseph Smith selected a "rude and almost inaccessible spot on the Delaware River and subdued the torrent to useful purposes."1  In this narrow strip of land between the Delaware River and the hillside, he built four houses, a grist mill, a saw mill, a blacksmith shop and a plow-making shop. This hive of industry became "Smithtown" and the plow-making shop became Joseph Smith's claim to fame.
Smith was a "quiet, unassuming man with a strong mechanical genius and a Yankee's aptitude for handling a pocket knife."2  He amused himself by whittling miniature wooden models for a new and improved farm plow. He experimented to achieve the best curves for a plow mould-board that would easily cut into the earth and turn a smooth furrow.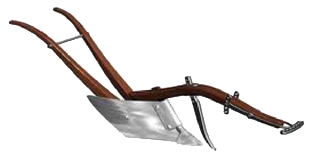 After achieving a shape that satisfied him, Smith took his model to a foundry south of Camden, NJ and had it cast in iron. He brought the casting home and fashioned a plow and tried it. Since Smith's invention was a great improvement over wooden versions, it excited much interest. On the day of the trial, a large crowd of people came to the field to see it turn a furrow, and it did not disappoint.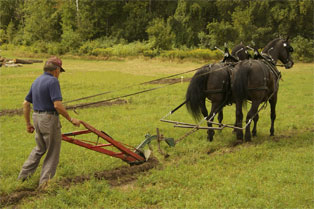 Joseph Smith, his sons, and brother Robert set about manufacturing plows in the shop in Smithtown. In 1803, they shipped 758 mould-board plows to Philadelphia.
Smith's plow attracted the attention of then President Thomas Jefferson, an innovator who farmed at his estate Monticello in Virginia. Jefferson sent an order to the Smiths for "one of your best plows." The Smiths sent a plow with the reply, "Our plows are all the best."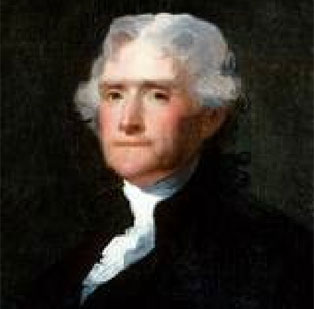 The Smith family continued its enterprises in Smithtown until the Delaware Canal was dug in 1829. The industrial buildings stood in the path of the Canal, and they were destroyed by the Commonwealth of Pennsylvania. Locks 15 and 16 were constructed, and Smithtown evolved into a layover stop for canal boats, mules and boatmen.
This page was funded by a grant from the Bucks County Conference and Visitors Bureau.