Good Riddance
Thanks to generous year-end contributions from our members, the Friends have been able to contract with T&T Tree Service for the removal of some of the most problematic trees along the Canal.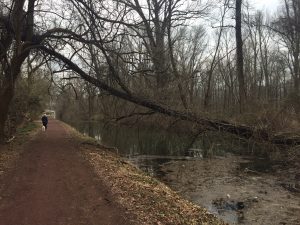 Ever since Hurricane Sandy, trees have been falling at much too rapid a rate. The Park staff has admirably persevered, but the removal of some of the trees requires special handling and equipment because of their sizes and locations. T&T Tree Service will have use lift trucks to access out- of-the-way limbs and wield chainsaws while floating in kayaks. A mulberry tree leaning "drastically" over the Canal in New Hope will be removed. A big box elder will be extracted from the water in Morrisville, and a large black locust teetering over the towpath in Lower Makefield will no longer be a threat. Also, T&T will be cutting down a swath of Ailanthus Altissima (Tree of Heaven) that is growing on a 400-foot section of canal bank in New Hope, and then they will treat the stumps with herbicide so that there is no regrowth. Tree of Heaven is the favorite food of the destructive Spotted Lanternfly, which invaded our area last year.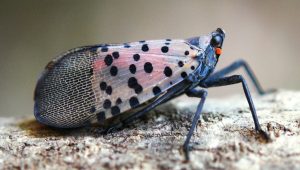 T&T hopes to begin work soon before the ground softens (although the guys in the kayaks are probably wishing for warmer weather.) If all goes well with this project, the Friends may contract for the removal of several leaning trees near Groundhog Lock in Raubsville.
The Friends are pleased to be of help with the Canal's tree plague. And we thank everyone who clears manageable branches off the towpath to make way for visitors.
*********************************************************************************************
A New One
When it comes to canal problems, many seem like déjà vu. We all know about sinkholes, collapses, overflows…, but now there's a brand new issue – broken teeth.  The feeder gate at Easton, which allows Lehigh River water to flow into the Delaware Canal, has several broken gear teeth.  The lack of teeth makes it difficult to open and close the gate, therefore, the Park staff has been maintaining the gate at a half-open level resulting in a typical "winter maintenance level".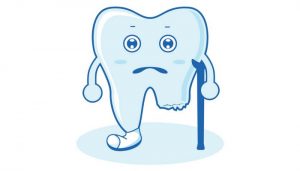 The gear component needs to be removed and taken to a machine shop for tooth repair. To remove the component, the feeder gate must be fully opened, something that the Park staff does not want to do while there is still the threat of a winter solid freeze. (If the Canal freezes over with a full head of water in it, there is the very real possibility that the waste gates would freeze shut and heavy rain or snow would cause the Canal to overtop its banks.)  As soon as the threat of frozen waste gates disappears, the gear component will be removed, sent to the repair shop, and, we hope, back in time to allow a full Canal in the spring.
In other news, heavy rain displaced the bypass channel liner at the Tinicum Aqueduct. To stop the liner from being undermined by overflowing water, the Park staff is currently diverting water out of the Canal at the waste gate by the Golden Pheasant Inn, just north of the aqueduct. The liner needs to be pulled back into place, but due to its fragility in freezing weather, the pulling needs to wait for warmer temperatures to arrive.
The Fry's Run Aqueduct replacement project in Williams Township and the Tinicum Aqueduct repair project are still on track to be put out to bid this spring.  The bidding and acceptance process generally takes approximately 90 days with commencement of the work beginning shortly thereafter.
This winter's cold, rain, high winds, and flu have put a damper on progress along the Canal, but we'll get beyond it.
Come on, Spring!
*********************************************************************************************
A Familiar Face
George Calaba has been appointed as the new Park Operations Manager for Delaware Canal State Park Complex, which includes Ralph Stover State Park and associated resources such as the Nockamixon Cliffs and the Delaware River Island Natural Areas.
His name and face are familiar because he served as Assistant Park Manager at Delaware Canal under Rick Dalton and, up until March 1, was the Manager at Washington Crossing Historic Park.
George is a veteran of the US Navy and graduate of the University of Pittsburgh with a degree in Geography. Following a brief stint as a counselor for at-risk youth, he attended the Indiana University of Pennsylvania and earned a Master of Science degree in Geography and Regional Planning. Since joining the PA Department of Conservation and Natural Resources in 2000, he has gained invaluable knowledge and skill while working as a manager at seven state parks.
In his first e-mail to the Friends upon his return, he wrote " Looking forward to working with the Friends and doing good things for the Canal. I really enjoyed my time there under Rick and am excited to further the great work done thus far."
Welcome Back, George!
************************************************************************************************
Win – Win
For more than 20 years, the Friends have had the great pleasure of taking part in two local festivals. Each January, we partner with the Delaware and Raritan Canal Watch to host a Two Canal, One River walking tour during the Lambertville-New Hope Winter Festival.  This year, through the wonders of Facebook sharing, 300 people arrived ready to explore.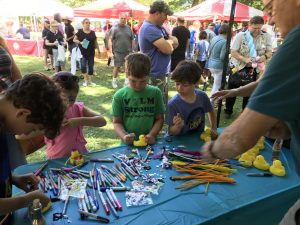 In July, the Friends are invited to set up a booth at the Tinicum Arts Festival where we share information about the Canal and sell some t-shirts and hats, too. Over the years, we've introduced thousands of people to the Delaware Canal.
Both festivals are excellent friend-making opportunities – a definite win.
Each year, after the festivals are over, we are privileged to receive generous contributions from the organizers –  Twin Rivertown Projects, Inc. and the Tinicum Civic Association.   With the objective of improving the community, the organizing groups share their event proceeds with non-profits working in their communities – a second win.
The Friends have benefited from our festival participation in so many ways. We're very thankful and want to continue to be part of the fun for many years to come.
**************************************************************************************************
The Difference is Clear
The efforts of our dedicated Canal Tenders, who take care of their sections of the waterway and towpath throughout the year, are clearly evident – trash collected, branches and debris cleared, and problems reported promptly to the State Park staff. We are so grateful for their diligence and hard work.
At the beginning of each year, we check in with all the Tenders. This year, four have decided to "retire."   We heartily thank David and Vicky Child, who tended between the Rabbit Run and Phillips' Mill Bridges in New Hope; Jose Acevado, whose section was from Beaver Street to the Lagoon in Bristol Borough; and Harry Dozer, who helped care for the section of Canal from Bridge 2 to Bridge 3 in Smithtown, for their years of service.
Much of the Canal has been adopted by Tenders, but there are still some "orphan" stretches. Please consider volunteering to close these last gaps. Individuals, couples, and groups are very welcome.
Bristol Borough – Riverfront Park to Green Lane
Bristol Township – Green Lane to the south end of the Levittown Shopping Center
Tullytown Borough/ Falls Township – Levittown Shopping Center to Wheatsheaf Road
Solebury Township – Rabbit Run Bridge to Phillips' Mill Bridge
These sections can be divided into smaller stretches.
To learn more about what's involved in being a Canal Tender, visit fodc.org and click on Help.  If you would like to volunteer, please contact us at 215-862-2021 or friends@fodc.org.
The Canal needs you!
***************************************************************************************************
Delaware Canal Clean-Up Day Work Areas
Saturday, April 6, 2019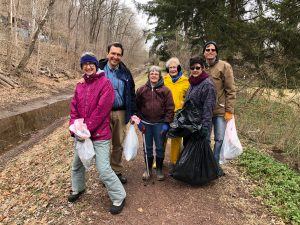 The list of this year's work areas follows.  The names of the Clean-Up Day Coordinators or Canal Tenders are included for each area. Help is especially needed in areas highlighted in red.   Please contact your local coordinator to volunteer.
Bristol Borough:  Lagoon Park to Riverfront Park
Mary Kehoe and Dave McGlynn  jodi.marydave@verizon.net
Bristol Borough:  Green Lane to Lagoon Park
Brett Webber, Coordinator – 215-840-2034  bw@bwadesign.com
Bristol Twp.:  Levittown Shopping Center (former Sonic) to Green Lane
Ed Armstrong & GOAL (Greenbelt Overhaul Alliance of Levittown) –edarmstrong@verizon.net
Falls Twp./Tullytown:  Mill Creek Road to Levittown Shopping Center
Jeff Connell, Canal Tender – 732-581-9464  jeffconnell@comcast.net
Falls Twp.:  Falls Twp. Park to Mill Creek Road
Boy Scout Troop 46 – Renee Thompson, Coordinator
Falls Twp.:  Tyburn Road to Wheatsheaf Road
Susan Taylor – 215-493-6625  susanhtaylor@verizon.net
Falls Twp.:  Railroad Obstruction to Wheatsheaf Road
Alex Castner, Canal Tender
Morrisville: Bridge Street to the Railroad Obstruction
Lynn Vogel and Josh Gradwohl, Canal Tenders –  215-595-6114  lvogel419@comcast.net   A volunteer with a boat / kayak would be welcome.
Morrisville: Trenton Avenue to Bridge Street
Mayor Dave Rivella, Coordinator – 215-295-5030  mayordaverivella@aol.com
Lower Makefield Twp. /Morrisville: Black Rock Road to Trenton Avenue
Hal Long & Morrisville-Yardley Area Rotary Club, Canal Tenders –  215-493-4962  hlong2306@gmail.com
Yardley/Lower Makefield Twp.:  Afton Avenue to Black Rock Road
Ann and Keith Webb, Canal Tenders – 215-295-4063  wweebbss@hotmail.com
Lower Makefield Twp./Yardley:  Woodside Road to Afton Avenue
Eileen Kileen & Yardley Friends Meeting  – 609-947-4259  eileenk29@gmail.com
Lower Makefield Twp./Yardley:  Mt. Eyre Road to Woodside Road
Bob Ketler, Canal Tender – 267-566-2759   rjktlr80@msn.com
Upper Makefield Twp.:  Stoney Run Aqueduct to Mt. Eyre Road
Gordon Heisler & Traditions Volunteers, Canal Tenders
Solebury Twp./Upper Makefield Twp.:  Bowman's Hill to Stoney Run Aqueduct
Central Bucks Bicycle Club – Nora and Randy Schenk, Canal Tenders
New Hope:  Lock 9 to Bowman's Hill
Ray and Sara Altieri, Canal Tenders
New Hope:  Rabbit Run to Lock 9
Pam Can & New Hope Garden Club
Solebury Twp.:  Phillips' Mill to Rabbit Run
Katie and Jim Wolf, Canal Tenders – wolfdoc70@comcast.net
Solebury Twp.:  Centre Bridge to Phillips' Mill
Marge Copenhaver and Aodan and Linda Peacock, Canal Tenders
Solebury Twp.:  Virginia Forrest to Centre Bridge
Daniel Schwager, Canal Tender
Solebury Twp.:  Lock 12 to Virginia Forrest Recreation Area
Sheree Cote and Tom Lurz – Canal Tenders
Point Pleasant: Mountainside Inn to Lock 12
Sally and Bill Getchell, Canal Tenders
Point Pleasant: Bridge 2 to Mountainside Inn
Hank Goldberg, Canal Tender
Tinicum Twp.:  Bridge 3 to Bridge 2
Peter Shaw, Canal Tender
Tinicum Twp.:  Lock 17 to Bridge 3
Thomas Fryer, Canal Tender
Tinicum Twp.:  Uhlerstown to Lock 17
Appalachian Mountain Club, Del Val Chapter and the Housewives of Rolling Hills, Canal Tenders 
Tinicum Twp.:  Lodi to Uhlerstown
Happy & Sam Shipley, Canal Tenders
Upper Black Eddy:  Berm Lane to Lodi
Janice Armstrong and Steve Schlosser – Canal Tenders
Upper Black Eddy:  Indian Rock to Berm Lane
Larry Reinfeld and Upper Black Eddy Rapid Response Team
Riegelsville/ Upper Black Eddy:  Mueller's Store to Indian Rock Inn
Mark Greaney, Canal Tender
Williams Twp.:  Wy-Hit-Tuk Park to Mueller's Store
Carole Mebus, Canal Tender
 Easton to Wy-Hit-Tuk Park
Pete Rosswaag – 610-982-9789 – ruswog@verizon.net
****************************************************************************************************
Spring Returns
As the warblers return to the Canal in May, you will be receiving your Friends of the Delaware Canal membership renewal request for the year 2019.
Please support all that we do to improve the Canal in our ongoing quest to make it a better and more beautiful place for people (and Yellow Warblers) to return.
We welcome checks because we save on credit card fees, but also are happy to have you renew online. Just click Join on the main menu and navigate to the Renew Your Membership page.
Thank You!
*****************************************************************************************************
Welcome, New Friends
Mark Greaney
Lynne Kemler
Michael Pietsch
******************************************************************************************************
Just in Case
We are hoping against hope that when spring arrives, the weather will get less quirky, but it doesn't, here's what to do. If you are in doubt about whether or not a Friends' event will be held, please check the list of Coming Events on the homepage of fodc.org.  A Go/No Go message will be posted at least 4 hours prior to the starting time.