Stone Wall Repair and Woody's Bridge Restoration Progressing Well
December 23, 2016
The masonry work on the berm bank stone wall at Lehnenberg Road and the restoration of Woody's Camelback Bridge are progressing well.   Winter isn't holding the contractors back!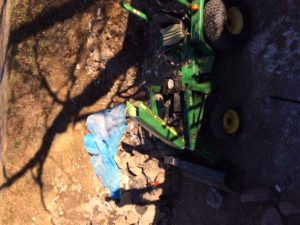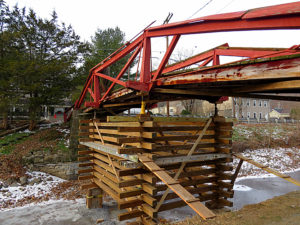 Stone Wall Repair Started
December 13, 2016
Moyer Construction has started to rebuild the partially collapsed stone berm bank wall near the intersection of Route 611 and Lehnenberg Road south of Easton.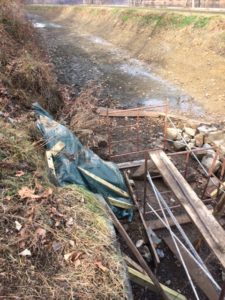 Sinkhole Repairs Underway
Friday, November 18
Repairs of what we hope are the last of the northern sinkholes are underway.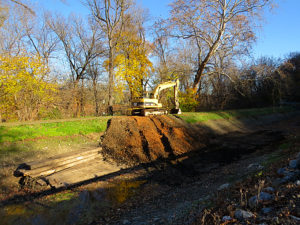 More Sinkholes to Repair
Wednesday, November 9
Several additional sinkholes were discovered in canal prism between Raubsville and Easton.  The state engineers and Bi-State Construction have investigated.  They will be fixed, but rewatering of the Canal will be delayed a few weeks.
Northern Wall Repairs Completed
October 21, 2016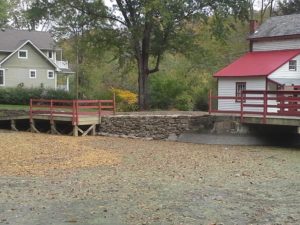 The masons have finished repairing the stone walls at Woody's Camelback Bridge south of Easton and at Groundhog Lock in Raubsville.  The gate that allows Lehigh River water to flow into the Canal has been opened a bit so that the Easton to Groundhog Lock section can be watered.
Repairs continue on the holes in the prism  near Mueller's Store and at Lock 20.