Walk Out the Old Year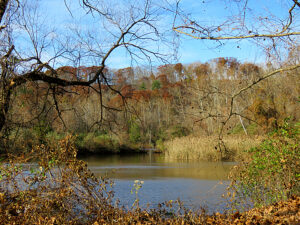 Hike out the old year along the Delaware Canal towpath on Thursday, December 29 and say goodbye to 2022 in style!
Join the Friends of the Delaware Canal for a 4.4-mile hiking adventure from Tinicum Park to the Giving Pond and back.
We will begin our walk at 10 AM. in the rear parking lot by the Canal in Tinicum Park, 963 River Road, Erwinna, PA 18920.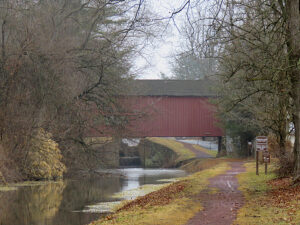 Jeff Connell, a board member of the Friends, will lead the way on a scenic round-trip uncovering the historic towns of Erwinna and Uhlerstown, which is reputed to be the best-preserved canal hamlet in America. We will then venture onto the Giving Pond before beginning our return trip.
Wearing waterproof boots and dressing in layers is advisable. Cookies will be waiting at the end of the adventure. 
The hike along the towpath is free and will be held, weather permitting. It will be canceled in the event of rain or dangerous driving conditions. Check the homepage of www.fodc.org for a Go/No Go message that will be posted by 9 AM on December 28.
The walk is limited to 30 people. Please register below. If you need more information call the Friends at 215-862-2021 or e-mail friends@fodc.org.
Yes, Sign Me Up for the End of Year Walk
Join us as we walk out the old year and bring in 2023 with style.