38th Annual Meeting
The Friends' Annual Meeting has always been an opportunity to get together with fellow Friends and learn what's happening with our organization and the Delaware Canal.  We will be doing that this year, but, by necessity, in a different way.  We'll be using Zoom.
We won't be able to start the meeting with the treat of a covered dish dinner, but we will present a show of photos illustrating the progress that has been made on the Canal, Friends' projects and activities, and the waterway's scenic beauty and wildlife.  A special treat will be a new video featuring Will Rivinus telling about his first canal adventure.
The By-Laws requirements will be fulfilled by having the Board President Brett Webber and Treasurer Larry Reinfeld present annual reports.  The Nominating Committee will introduce candidates to fill Board positions, and the members will vote on those candidates virtually.  Manager Devin Buzzard will update everyone on the Delaware Canal State Park.
Every effort will be made to keep things moving quickly because no one like a long Zoom meeting.
If you would like to take part in this virtual Annual Meeting, please notify the Friends by e-mailing friends@fodc.org or by calling 215-862-2021 by Friday, November 6.  We'll confirm your e-mail address and send a link invitation to you. 
If you cannot or do not want to participate online, you are welcome to call in at the same time using this Zoom conference line number 1-646-876-9923  ID 867-4465-1312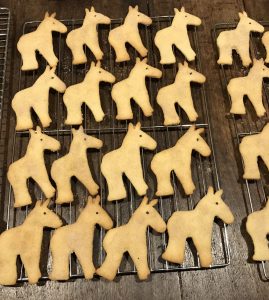 To somewhat make up for the absence of all those tasty covered dishes, if you participate in the Annual Meeting, the recipe for our famous mule cookies will be shared with you.  There isn't a more tasty, versatile, and easy to roll sugar cookie recipe to be found.
We hope that you'll join us on November 10 for this new adventure!  And, in the meantime, please feel free to ask any questions, you may have.