Stairs at Centre Bridge-Stockton Bridge To Close May 3
On Monday, May 3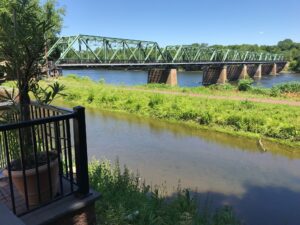 , the staircase connecting the Centre Bridge-Stockton Bridge's pedestrian walkway and Pennsylvania's Delaware Canal towpath will be closed for 24 hours, starting 7 a.m.  The closure will allow for epoxy coating work at the base of the staircase.  Raindate: Tuesday, May 4.
Repair Work Underway North of Woody's Bridge
April 21, 2021
Repairs to the canal prism are in the final stage just north of Woody's Camelback Bridge just north of Mile Marker 54 in Raubsville.  The towpath will be closed while work is underway.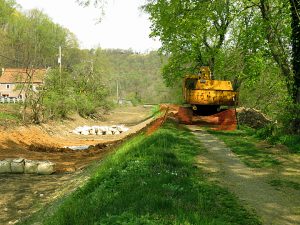 Culvert Repair Work at Raubsville is Complete
April 21, 2021
The subcanal culvert located just north of Locks 22/23 in Raubsville has been repaired and the canal prism and towpath restored.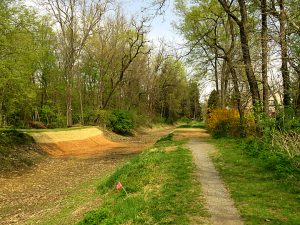 Culvert Repair in Raubsville Is Near Completion
March 29, 2021
The towpath north of the Theodore Roosevelt Recreation Area will reopen this week because the repair of the subcanal culvert just north of the locks is finished.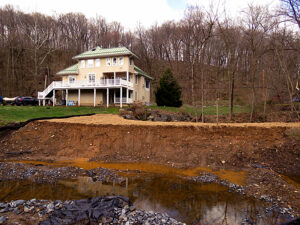 Canal Damaged by River Flooding on December 26
December 28, 2020
We are waiting for a flood damage assessment.
In the meantime, be advised that the towpath was affected in Easton, Raubsville, Durham, and Lumberville.
It not the best time to go out for a ride or walk in those sections. Please be careful and safe.