Please Make a Special Year-End Contribution to the Friends
Please contribute to the Friends' Year-End Appeal that replenishes our Canal Improvement Fund and sustains our organization.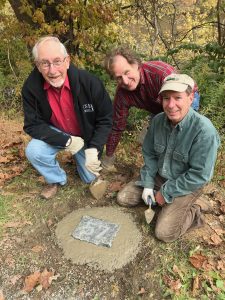 In the spirit of a new and much better year, we ask you to invest in 2019 – 'tis the season.
We are so grateful for your ongoing support and encouragement!   It's what has allowed the Friends to persevere through this year's bureaucratic delays, Mother Nature's seemingly never-ending rains, equipment failures, and incidents of falling trees and sinkholes that would defy the most skilled Whack-a-Mole player.  Your support is also what has allowed us to undertake six Canal Action Team projects, grow our Canal Tenders program, undertake clean-ups large and small, finance improvements, and educate thousands of people.
A better 2019 is already in evidence.  With the completion of two major construction projects, the towpath should be fully open this winter.  The Phillips' Mill Bridge replacement will be finished by the end of December, four months ahead of schedule; and the passageway through the Conrail embankment in Morrisville should also be done.  Let the hiking and biking resume.
After an extended approval process, a large centrifugal pump will be placed in the Delaware River at Bowman's Hill to supply water to the southern half of the Canal, preventing it from being water-starved in the summer months.   To simplify and expedite this installation, the Friends' Board has decided to pay the equipment and labor costs required to get the pump up and running. The pump itself was contributed to the State Park by the Friends years ago.
To help the limited State Park staff with the all-too-frequent task of clearing fallen trees from the waterway and towpath, this winter, we intend to hire a private tree service that has the equipment to efficiently deal with the largest trees.
Our efforts to enhance how visitors and neighbors experience the Canal will continue in 2019.  We have been working on creating and improving interpretive signs that tell the Canal's fascinating stories.  Nearly half are done.  Our "Sharing the Towpath" trail information and etiquette campaign will be stepped up.
Please help us make 2019 a year when the Friends can chalk up many more accomplishments.  Your contribution to our Year-End Appeal replenishes our Canal Improvement Fund and sustains our organization.
The Friends are anxious to move forward.  Our watchdog and advocacy functions will be ever more vital as several new State legislators take office and DCNR moves along with its capital projects, such as the repair of the Tinicum Aqueduct and the rebuilding of the Kleinhans Aqueduct.  We recognize the ever-present need to evaluate and then vigilantly guard what makes the Delaware Canal so special.  Change can come stealthily and manifest itself in tiny, virtually unnoticeable increments or it can come dramatically cloaked in "necessity," "economic vitality," and "redevelopment."
To help the Friends advocate, fund projects, nurture volunteers, teach and innovate, we ask you to include the Friends in your year-end giving.  Your contribution will allow us to seize new opportunities to enhance the Canal's waterway and towpath and promote and implement projects that will make the Canal an even better asset to its visitors, neighbors, and surrounding communities.
We truly appreciate your support, concern, and dedication.  They all help to make the Friends a strong, vibrant, and influential organization.    As we bid 2018 a not entirely fond farewell, we thank you for your continuing support, and ask you to invest in the work (and play) ahead by making a special contribution.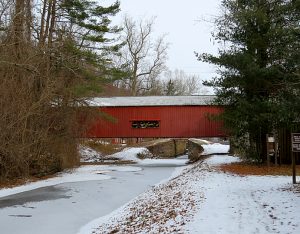 Happy Holidays!   We look forward to a productive new year.
Brett Webber                                                                                    Susan Taylor
  President                                                                                           Executive Director
P.S. – A contribution card and envelope are enclosed for your convenience. If you choose, you may visit our homepage at www.fodc.org and contribute by clicking on the Year-End Contribution Donate Now button.
Save
Save
Save
Save
Save
Save
Save
Save
Save
Save
Save
Save
Save
Save
Save