Please Make a Special Year-End Contribution to the Friends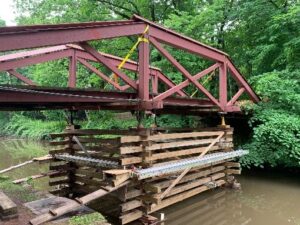 To help the Friends fund more projects, advocate on the local, state, and federal levels; support volunteers; teach; innovate, and embrace new opportunities, we ask you to include the Friends in your year-end giving. 
The Friends of the Delaware Canal celebrated an important milestone in 2022, our 40th Anniversary. We have spent 40 years working to help preserve, improve and restore the Canal, and this year proves no different.
Earlier this year, the authentic camelback bridge in Yardley, Sommer's Bridge, was closed for much-needed repairs. With generous support from our donors, the Friends provided the funds to complete the repairs and the bridge was reopened.  Our next major project will be the restoration of Spahr's Bridge in Upper Black Eddy.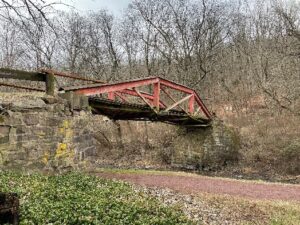 We appreciate your concern and dedication. You help make the Friends a strong, vibrant, and influential organization. As we bid 2022 farewell, we thank you for your continuing support and ask you to invest in the work ahead by making a special contribution.  
Happy Holidays! We look forward to another productive year.
Please Make a Year-End Donation
Save