Please Make a Special Year-End Contribution to the Friends
Please contribute to the Friends' Year-End Appeal that fuels Canal improvements and sustains our organization.
The Delaware Canal proved to be a gift to us this year. In spite of the pandemic, it shared its extraordinary scenic beautry and calming green space. It provided a inviting and safe place to work off pent-up energy. The sight of the Canal filled with water, quacking ducks, and sunbathing turtles couldn't help but make one feel that all will be right with the world.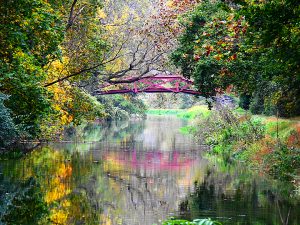 As 2020 draws to a close, we ask you to invest in the Friends' ongoing quest to improve and maintain the Canal. As you know, there is so much more to do, but we are heartened by the significant progress that has been made during this difficult year.  
Help the Friends fund more projects, advocate on the local, state, and federal levels; support volunteers; teach, innovate; and embrace new opportunities. Together we can make great strides.   
Please Make a Donation
Your concern and passion for the Delaware Canal are truly appreciated. All of you help to make the Friends the strong, vibrant, and influential organization that it is. We THANK YOU for your continuing support!
We send you Tidings of Comfort and Joy! 
We so look forward to seeing you as we work (and play) in the new year.  
Brett Webber, President                Susan Taylor, Executive Director 
Save