Annual Meeting and Covered Dish Dinner
Come for the food.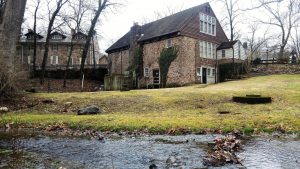 Come for the friendly company. 
Come to find out what's happening with the Friends and the Delaware Canal State Park.
Come to see historic Phillips' Mill, the heart of art in Bucks County
Our special guests from the PA Department of Conservation and Natural Resources will be Jason Zimmerman, Assistant Director of the Bureau of State Parks; Devin Buzard, the new  Manager of the Delaware Canal State Park Complex; and Bethany Hare, Assistant Manager.  They will relate what projects and issues will impact the Canal and Pennsylvania's state parks in the year ahead.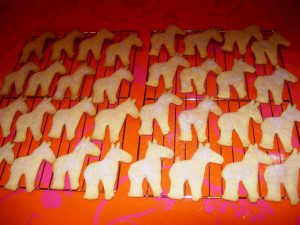 Food is always the first order of business at the Annual Meeting.  Our old-fashioned covered dish dinner is a bountiful spread of entrees, salads, and desserts brought by your fellow Friends, who are great cooks or know great places to buy things.  Honey-baked ham and turkey will be provided, as well as plates, utensils, and beverages.  Please bring along your favorite 6-serving covered dish to share.
After dinner, Brett Webber, President of the Board of Directors, will talk about the Friends' 2019 accomplishments and 2020 plans. Treasurer Larry Reinfeld will report on the organization's financial condition.  The many contributions of several exemplary Friends will be recognized, and the  election of members to the Board of Directors will be conducted.
Following the business meeting, we'll hear from our special guests. They welcome your comments and questions.
This year's event will be held at the Historic Phillips' Mill.  Built in 1756, by Aaron Phillips, the gristmill is now home to the Phillips' Mill Community Association, which is celebrating its 90th anniversary. Founded by a small group of New Hope artists, the association continues to host an acclaimed annual juried art show, photography show, a community forum, and entertaining stage shows.
The Annual Meeting is always a highlight of the year.  Please come and bring a friend or two.  It is an excellent introduction to what the Friends are all about.
It would be helpful if you could let us know that you're attending. (No need to specify your covered dish.)  Just call 215-862-2021 or e-mail friends@fodc.org.   Thanks!