Good News on Three Projects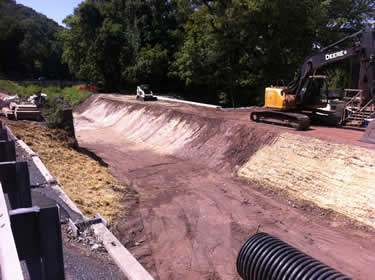 August 26, 2015
Bi-State Construction is expected to begin repairing the towpath bank collapse north of Wy-Hit-Tuk Park in Easton tomorrow.
The Cuttalossa Culvert replacement project is nearly finished.
The engineering consultant has determined that sleeving the entire length of the High Falls Creek culvert will serve as a permanent repair. This is very good news because the project can move forward quickly rather than waiting for a new structure to be designed, funded and bid.