Thursday, September 12 | 7:30 p.m.
Yardley, PA
Pennsylvania is home to about 3000 plant species. About two-thirds of them are considered "native" because they occur naturally or have existed for many years in the Commonwealth. They have adapted to the local environment and can exist without direct or indirect human intervention. By using natives in our landscape, we can save time, money, and water while providing vital habitat for birds and other wildlife.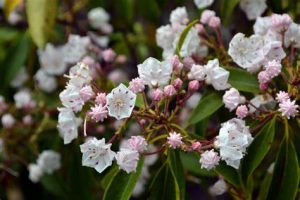 The mission of the Pennsylvania Department of Conservation and Natural Resources (DCNR) – Bureau of Forestry includes conserving native wild plants. Early this year, DCNR finalized new regulations regarding plant classifications, such as rare, threatened, endangered, vulnerable, and extirpated (destroyed completely).  Nine plants were added, nine plants were moved to a higher classification, two plants were downgraded, and 31 were removed from the list.
Kelly Sitch, an Ecologist with the DCNR Bureau of Forestry,  will share information about Pennsylvania's Wild Plant Program and how species are classified, managed and protected.  She will be joined by Kristi Allen, the Coordinator for the Pennsylvania Plant Protection Network (PPCN ).  The PPCN is a new statewide program that coordinates conservation efforts of native plants, working with communities to educate and protect these species. Find out how individuals and groups can become involved.
The location for this event is The Old Library by Lake Afton, 46 West Afton Avenue, Yardley, PA  19067
There is no charge for this presentation and registration is not required.  Donations are gratefully accepted and go towards Canal improvement efforts.
Native plants can enrich our land and our lives.  Come find out how!