Tuesday, May 8 | 7:30 PM
Riegelsville Borough Hall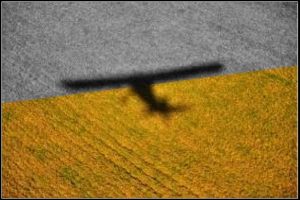 An Aerial Photographic History of the Canals Along the Delaware River.
Back by popular demand!  If you missed this program last year in Yardley, make sure that you make it this time.  It's fascinating.
Take a flight over the Delaware River Valley to the time when PA's Delaware Canal and NJ's Delaware and Raritan Canal had recently ceased commercial operation.  Then soar over the landscape as we know it today – without ever leaving the ground.
During his 21 years with the New Jersey Department of Environmental Protection, Mike McCann examined the histories of properties along the Delaware River.  He reviewed aerial photographs taken from 1930 to the present under a stereo microscope while In the process of determining whether land qualified for New Jersey's Green Acres Program.
Since his retirement, he has created a presentation of scanned aerial images that features the River Valley, including the two canals, as it has changed  (or not) over time.  Accompanying the images are old newspaper articles that explain why the changes in the landscape took place.
If you are curious about how things  once were, particularly before the 1955 flood, you'll want to attend this program, which includes images of the Point Pleasant, Lumberville, and Yardley bridges that are now gone.
Then and now programs are always fascinating, and this" pilot's eye view" will be particularly so.   No lines, security checks or seat belts to fasten, just come, sit down, and take in the sights.
The program will be held at Riegelsville Borough Hall, 1st Floor Meeting Room, 615 Easton Road (Route 611), Riegelsville, PA 18977.