Saturday, June 19 | 10:00 AM
Washington Crossing Historic Park North
All the places for the first our summer paddling events on the Canal were reserved in just two hours – evidence that we're all ready to get out and about.   Keep an eye out for our events in July and September, which we present in partnership with the Delaware Canal State Park educators.   We are not taking reservations yet because we hope that COVID restrictions will ease even more and we will be able to offer two sessions each day.
If you would like to receive advance notice about our activities, please sign up for our Consta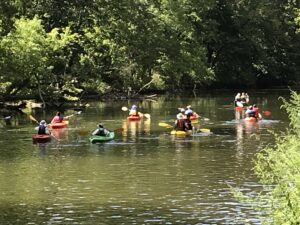 nt Contact messages at friends@fodc.org.