Saturday, March 18, 2017 | 6 p.m.
A Concert and Dinner at the Home of Linda Kenyon.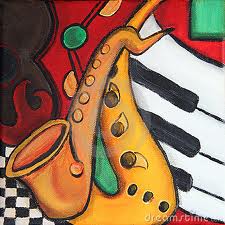 This year you'll have only one chance to indulge in our incomparable music and dining experience at Linda Kenyon's Solebury home. Don't miss it.
You'll be spoiled with two sets of music, wine, beer, hors d'oeuvres, and an elegant dinner that would make Julia Child proud. There will be a full array of desserts, too. The Rhinoceri Trio will set the beat for the evening with Brendan Cooney on piano, Chris Coyle on acoustic and electric bass, and Gregg Mervine on drums.  (A horn player just may arrive to be a Plus 1.)
Their sound is a combination of jazz, classical, and world music; and their repertoire ranges from Debussy to Hank Williams to Ethiopian jazz. As disparate as those combinations seem, it is truly a reflection of the musical journeys these musicians have made.
Brendan Cooney started out as a classical pianist, but then gravitated to jazz piano. Meanwhile, he began to play banjo with a West Philly country and bluegrass band, which played weekly at an anarchist speakeasy located above an Ethiopian bar.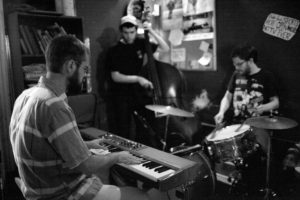 Gregg Mervine was a rock drummer, who moved to Philly to study jazz in college, and then ended up as an in-demand klezmer drummer while studying philosophy at Temple. He also started the West Philadelphia Orchestra, a party-starting Balkan brass band before moving to Brazil on an ethnomusicological mission.
In the Rhinoceri Trio all the contradictions are given full sail, and the passage can be exhilarating.
Donation – $75 per person for the concert and dinner.
Please make your reservations early for this special evening, by calling 215-862-2021 or e-mailing friends@fodc.org.
Save
Save