Sunday, October 8 | 2 PM
Centre for the Arts in Historic Bristol Borough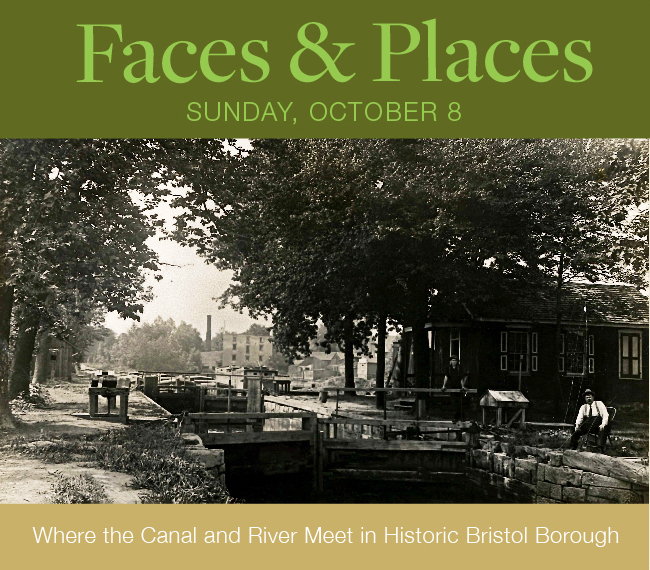 You are cordially invited to join the Friends of the Delaware Canal
for our eighth annual signature event
Faces & Places, a Celebration of  the Art and History along the Delaware Canal.
This year we will head south to Bristol Borough, a prize-winning small town overflowing with history and vitality.  Our chauffeured tour will include: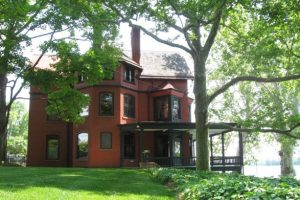 The splendid Margaret R. Grundy Museum and its riverside grounds and garden.  This Victorian house, renowned for its woodwork and original furnishings, was home to Bristol's illustrious citizen Joseph R. Grundy and his sister.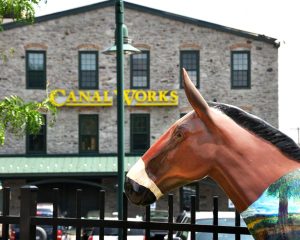 Canal Works, an 1880's era industrial building that was used over the years by a wallpaper printer, a seed company, and a radio equipment manufacturer.  It has been masterfully rehabilitated and is now occupied by numerous up-and-coming  businesses. The owner of Canal Works has created a two-floor display of Canal photos and fascinating documents and artifacts from the businesses of old.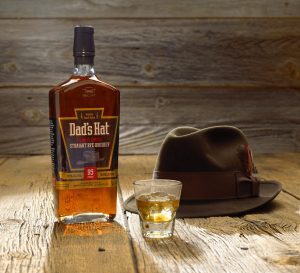 Dad's Hat Pennsylvania Rye Whiskey Distillery, located in the historic Grundy Woolen Mill complex, makes small batch, classic rye whiskey with natural local ingredients. Esquire named it "one of the 10 best distilleries in America outside of Kentucky and Tennessee."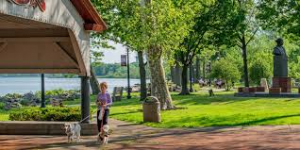 The Bristol Wharf at the foot of Mill Street, the heart of the Borough.  A short walk will lead to Riverfront Park with its new dock, the Canal Basin, the King George II Inn, the shops of Mill Street, and some Bristol Stomping going on.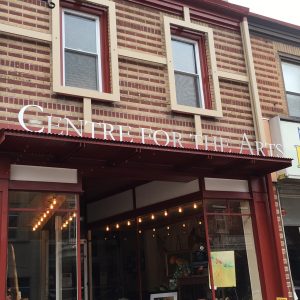 When the tour concludes, join with friends, new and old, at the Centre for the Arts on Mill Street for spirits and an abundant array of hors d'oeuvres and desserts catered by the King George II. Highlighted at the Centre will be vintage and new canal-themed art works that will be up for sale, either direct or by auction.
Artists and photographers click here for details and an entry form for the month-long show at the Centre for the Arts. Views of the Delaware canal pdf
Individual tickets are $150 each; patron tickets are $250.
Purchase your tickets below or call 215-862-2021 or e-mail friends@fodc.org.
Join us for Faces & Places in the town that you've been hearing so much about!
Faces & Places 2017 – Get Tickets
Tickets to Faces and Places are for $150 for individuals and $250 for Patrons. Patrons receive a ticket to the tour along with mention here on the website and in the Faces and Places program. If you are ordering more than two tickets, please enter the total amount for your purchase.
Our Faces and Places Sponsors
The Friends heartily thank our sponsors for their support of our efforts to make the Delaware Canal
the community asset that it's meant to be.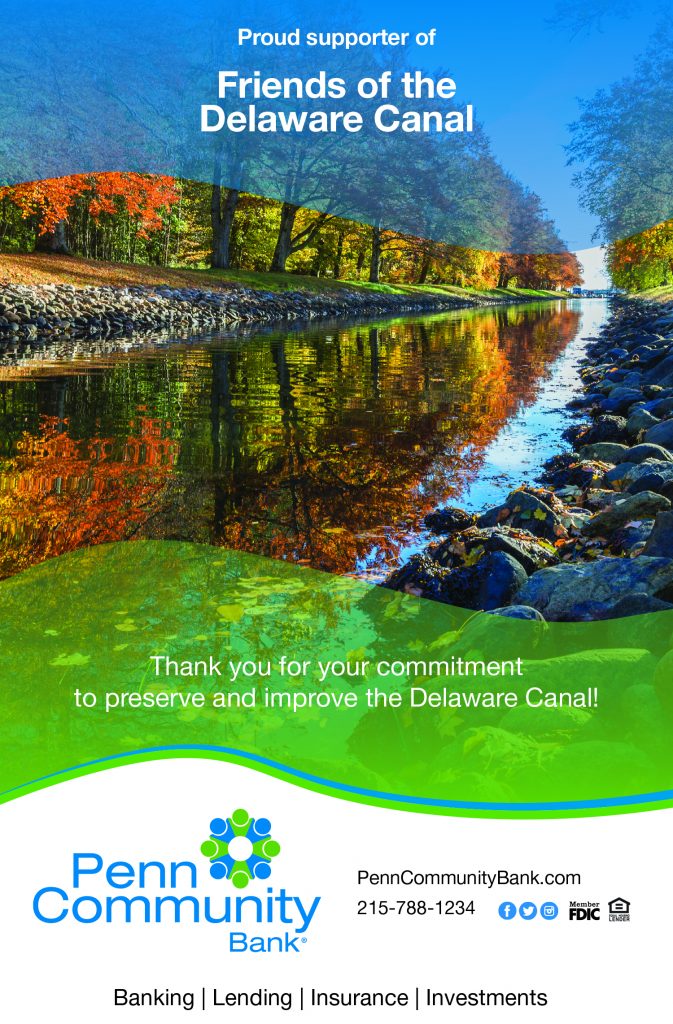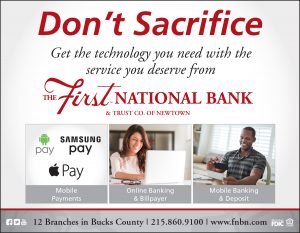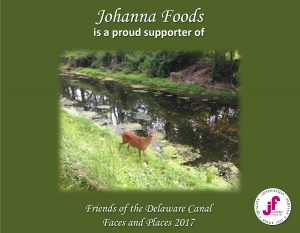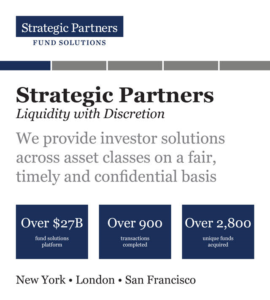 Save
Save