Sunday, October 6 | 2:00 PM
Phillips' Mill, New Hope, PA

So sorry!  All places have been reserved, and our waiting list is full.
The Friends of the Delaware Canal cordially invite you to celebrate the 10th anniversary of Faces & Places – A Celebration of the Arts and History along the Delaware Canal.
A scenic journey down River Road will lead us to Phillips' Mill, the historic and intriguing heart of the arts community in Bucks County.
On our chauffeured tour will be: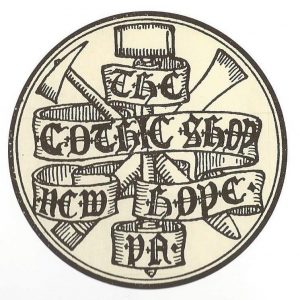 The "English Village" created by Morgan Colt – architect, painter, woodworker, and ironworker. Our visit to the Medieval-style complex will include a walk through Colt's studio and by his home, two workshops, and his kennel.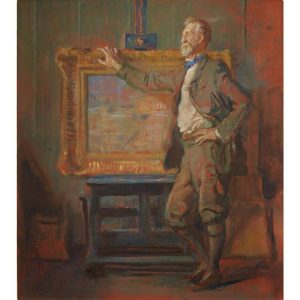 The fieldstone miller's house where Pennsylvania Impressionist William Lathrop and his family lived. Lathrop's granddaughters will share stories on the lawn where legendary Sunday afternoon teas were served.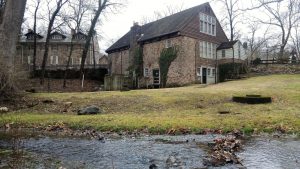 Phillips' Mill from its origins as a grist mill in 1756 to its transformation to a renowned community arts center celebrating its 90th anniversary this year.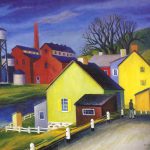 The hidden home of R.A.D. Miller, a 20th century Modernist. Our host will be the current owner Daniel Dorian, noted journalist, filmmaker, and raconteur.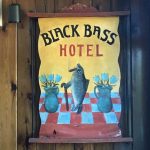 Ending the day, we'll gather in the hillside garden at the Black Bass Hotel in Lumberville for a champagne toast and then adjourn to the riverside dining room and patio for libations, hors d'oeuvres, and a buffet. Anticipate an after-dinner surprise or two.
Join us for Faces & Places in the heartland of art in Bucks County!
This event is SOLD OUT. All places have been reserved. If you wish to be placed on the waiting list please email friends@fodc.org or call 215-862-2021.
Individual tickets are $150 each; patron tickets are $250. Special sponsorship opportunities are available.
Many thanks to this year's Faces & Places Sponsors!