Friday, June 16 |
Great Festival this year!   Boat Parade and Duck Contest winners listed below.

6 to 8:30 p.m.
At the Bristol Borough Lagoon Park
Jefferson Avenue and Prospect Street
The Delaware Canal Festival has something for everyone. 
It's free, and it's lots of fun.
      Food Trucks
Decorated Boat Parade
Finster in Concert sponsored by Mignoni Jewelry
Duck Decorating and Contest
Cardboard Boat Float Contest by Bristol High School Students
Community Groups
Games
Here's what you can do now –
Decorate a Boat!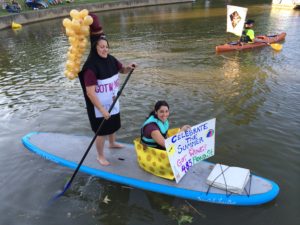 Enter the Decorated Boat Parade in Bristol!
Everyone from up, down, and all around the Canal is invited to participate.
If you have a canoe, kayak or other vessel, transform it into a floating wonder and show it off in the parade. Individuals, families, neighborhoods, businesses, and organizations are encouraged to enter. Don't worry about time, effort or quality. Some of the best boats are put together in the blink of an eye, and ALL are loved by the spectators. This year's theme is Fantasies and Fairy Tales, but feel free to do whatever you like.
At the parade, generous cash prizes will be awarded. All entries will receive commemorative rosette ribbons.
Decorated Boat Parade Prizes
Best of Parade – $100  sponsored by Grundy Commons – Winner – "Wizard of Oz" by Kelly Carpenter and Nick Gawlinski, Fairless Hills
Judges' Choice –  $50 sponsored by Blue Chip Copy – Winner – "The Owl and the Pussycat" by Pat Buchanan, Bristol and Nancy McShane, Philadelphia
Most Humorous – $50 sponsored by Allied Electronics  – Winner – "Jester of the Sea" by William Roarty, Levittown                                           
Most Beautiful – $50 sponsored by Penn Community Bank – Winner – " Fairies, Flowers, and Fantasy" by Molly Farrell and Natalie Connor, Bristol
Most Imaginative – $50 sponsored by King George Inn – Winner – "Candyland Express" by Jenn Schujko and families , Mt. Pocono
Thanks to all our generous and community-minded sponsors!
Driftwood Water Adventure, LLC (DWS) will loan their kayaks, canoes, or paddle boards to Bristol Borough residents for free. Watercrafts will be dropped off on Monday, June 12 at resident's homes and picked up Friday, June 16 before 5 p.m. DWS will also provide PFD and paddles. Call Patrick Mulhern at 215 882 4850 to secure your watercraft. Crafts are limited; first come, first served.
Click here for a  Decorated Boat Application – Bristol 2017.   There is no fee to enter.
Or visit the Delaware Canal Festival Facebook page, call 215 862 2021 or email friends@fodc.org.
Decorate a Duck!
You may buy your official yellow rubber ducks at various locations before the Festival and take them home to transform them, or you can come to the duck booth at the Festival and decorate your quackling right on the spot.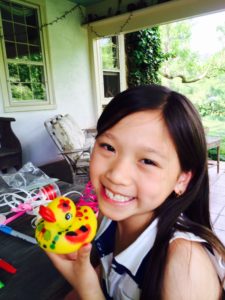 Decorated Duck Contest Prizes
Prizes will be awarded in two categories:
"Already Hatched" (AH) for ducks created prior to the Festival
"Hatched Today" (HT) for ducks created during the evening of the Festival
Best of Show
$25 – AH sponsored by Penn Community Bank – Winner – Betty Wise
$25 – HT sponsored by Allied Electronics  – Winner – Aidan Shay
Judges' Choice
$25 – AH sponsored by Keep Bristol Beautiful – Winner – Sloan Schreiber
$25 – HT sponsored by Penn Community Bank – Winner – Joslyn Moon and C. Werkheiser
Most Beautiful
$15 – AH sponsored by Allied Electronics – Winner – Gianna Hagen
$15 – HT sponsored by Susan Taylor – Winner – Connie Peters 
Most Humorous
$15 – AH sponsored by Sally Bellespica – Winner – Kyle Cittadino
$15 – HT sponsored by Allied Electronics – Winner – Nya Ivery
Most Imaginative
$15 – AH sponsored by Robin and Frank Butrey – Winner Jennifer # 19
$15 – HT sponsored by Jerry Taylor – Winner – Adelyn Green
Many thanks to all our ducky sponsors!
"Already Hatched" ducks must be returned to the Festival duck tent on June 16th by 7:30 p.m. to be eligible for judging.
One Duck for $3 or
4 Ducks for $10
Buy your Ducks here:
Mignoni Jewelry, 200 Mill Street
Spice & Co., 131 Mill Street
The Delaware Canal Festival is sponsored by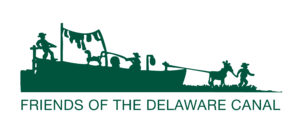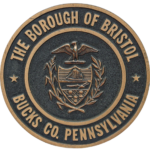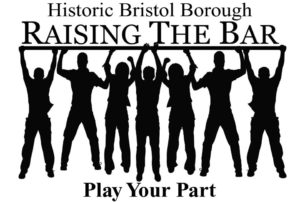 Save
Save
Save
Save
Save
Save
Save
Save
Save
Save
Save
Save