Sunday, April 23, 2017 | 2:00 PM
Washington Crossing Historic Park Visitor Center
Most of the current photos that you see on the Friends' Facebook page and on this website are taken by Carole Mebus, a Raubsville resident and dedicated Canal Tender. Since taking up photography after retirement, Carole has shot thousands of amazing images during her almost daily walks along the towpath. Her good eye, a strong camera lens, and a sprinkling of magic are key to her accomplishments. (The "magic" component is not to be dismissed. How else can one explain why critters pose perfectly for Carole.)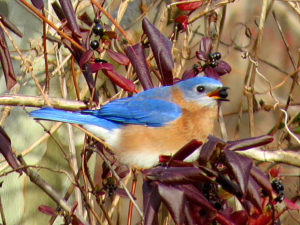 The Friends are so honored that Carole has chosen to share her photos with us, so that we can share them with you. In that spirit, the Friends and the Friends of Washington Crossing Historic Park are partnering to present this spring's program. It's a compilation of Carole's favorite images with particular emphasis on those that she's taken in 2016. Seeing the photos is just part of the treat. Carole will also tell the stories behind the shots and, maybe, share some of that magic.
We promise that you will leave the show awed by Carole's photos and appreciative of the excellent and diverse habitat that the Delaware Canal provides.
The presentation will be held in the auditorium of the Washington Crossing Historic Park Visitor Center, 1112 River Road, Washington Crossing, PA 18977.
Save