Thursday, April 16 | 6:00 PM
Margaret R. Grundy Memorial Library
Sorry, but we've had to cancel this second showing of "Canal Times."   Stay tuned for a new date and time when the coast is clear.
If your schedule didn't allow you to see the "Canal Times" photo presentation in March or Riegelsville was a little too far to drive, here's a second chance.  Susan Taylor will again show an eclectic mix of images featuring the Canal's natural beauty, its history, and what happened in 2019.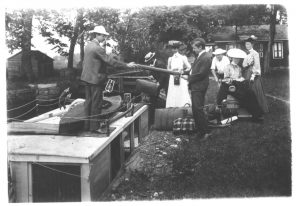 This program will start earlier in the evening, so you might want to make plans to dine out at one of Bristol Borough's many restaurants before or after the show.
The Community Room at the Grundy Library has a limited capacity, so pre-registration is required.  Please call the Library at 215-788-7891 or register on-line at www.grundy.library.org.
Come enjoy the many aspects of the Delaware Canal.
The program will be held in the Community Room of the Margaret R. Grundy Memorial Library, 680 Radcliffe Street, Bristol, PA 19007.