Saturday, April 4, 2020 | 9:00 AM
Along all 58.9 miles of the Canal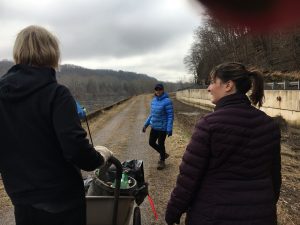 Delaware Canal Clean-Up Day has been cancelled because of the COVID-19 prohibition on group activities within the Delaware Canal State Park.
Clean-Up Day will not be rescheduled as an official day this spring  because by the time the prohibition ends, the poison ivy will be out.
Individual clean-ups are ALWAYS welcome.
 We're very thankful for everyone's help!