Saturday, July 22 | 6:30 PM
Giving Pond Recreation Area
The sun will be setting to the west, and the heat of the day waning as we set off to explore a part of the Delaware Canal State Park that lies adjacent to the towpath north of Uhlerstown.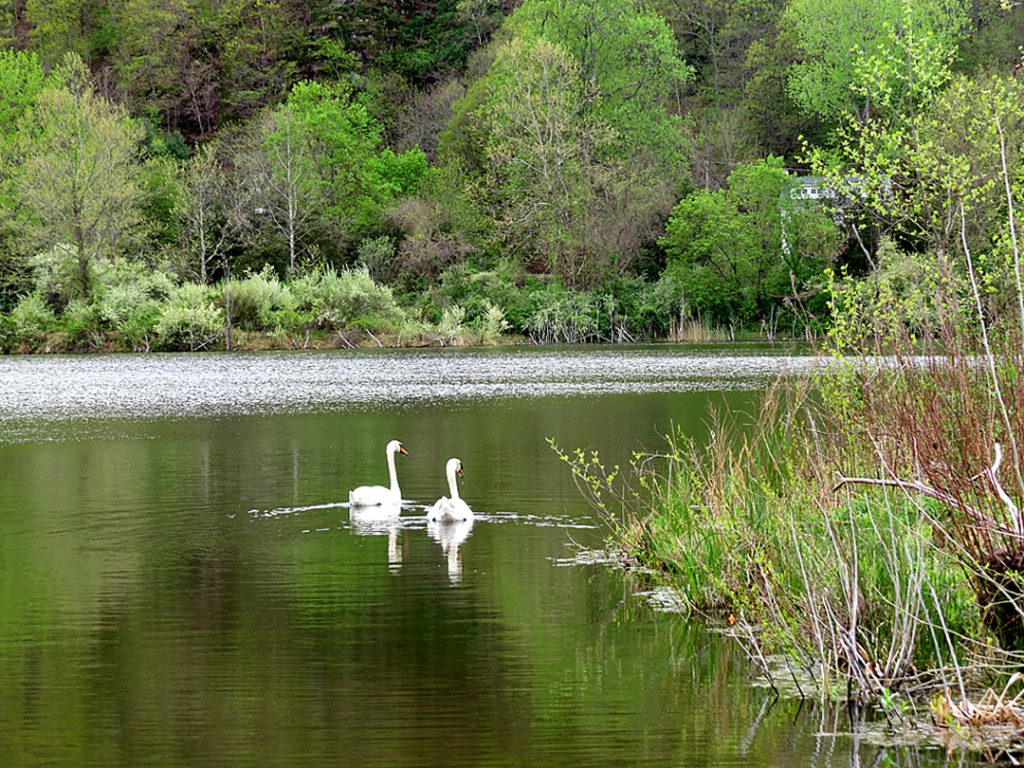 Our 2-mile, around-the-pond and up-on-the-towpath walk will allow us to see the sights for which the 90-acre Giving Pond is known – scenic beauty and lots of wildlife.  Those of you who are among our Facebook Friends have seen many a photo taken at the Giving Pond.
A former sand and gravel quarry, the Giving Pond Recreation Area was acquired by the Commonwealth of Pennsylvania in 2002 and designated a part of the Delaware Canal State Park Complex. Situated between the Canal and the Delaware River,  the quarry has been allowed to fill with water and is well into the process of transformation from an industrial site to an abundant natural habitat.
Join us for a summer evening saunter that may have a few surprises – the splash of a beaver tail, perhaps?
Meet in the parking lot of the Giving Pond Recreation Area, 1069 River Road, Upper Black Eddy, PA  18972.  The lot is approximately one mile north of the Frenchtown Bridge and .02 mile south of Jugtown Hill Road.
The walk will be held weather permitting.  If in doubt,  a go/no go message will be posted here by noon on July 22.